[UPDATE] The Ace Parking website has now been updated to reflect the May parking sale. When clicking on the Comic-Con logo on the front page of the website, the following message appears:
"Comic-Con Parking Permits will go on sale in May. Follow us on Facebook or Twitter for the latest updates on Comic-con parking."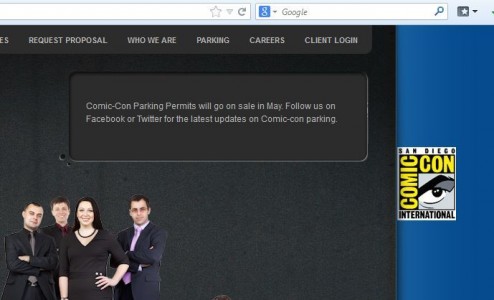 Read on for the rest of the story…
Several volunteers and creative professionals now have their badges – and after this weekend's Preregistration sale, a few thousand others will. Of course, that's only the first step in the long process of planning for San Diego Comic-Con. Attendees also need a place to sleep, and a place to park. We've now received an update on the second one.
For the last few years, ACE Parking has been handling the parking sales for various lots around the convention center. Thanks to Legion of Sand, who shared some of his correspondence with the company on Twitter [Editor's note: the tweet below has been removed after this post went live], we now know that ACE is "shooting for the 2nd week of May":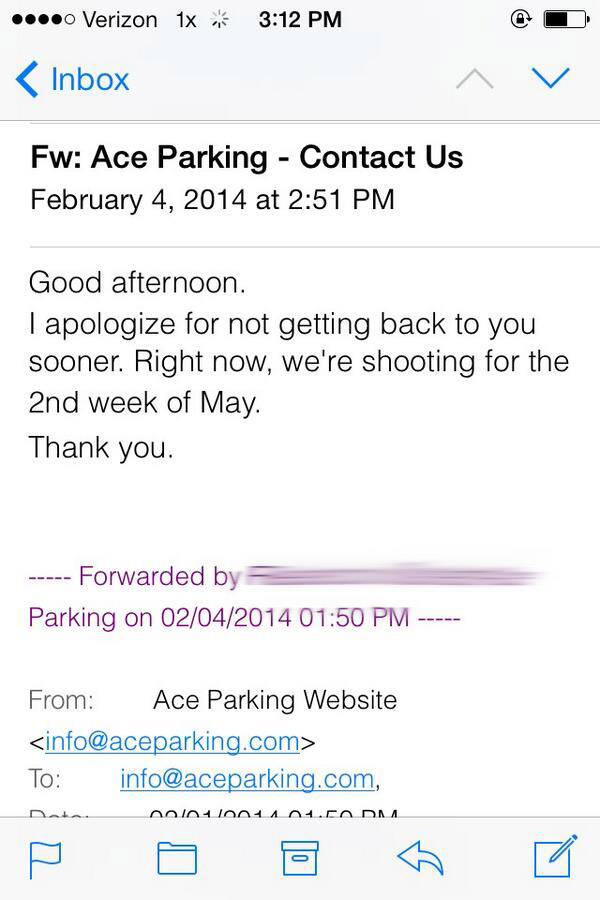 This is only about three weeks behind last year's sale, which went live on Friday, April 19, 2013. Considering how delayed Preregistration has been, this is good news – and puts the likely planned sale date as Friday, May 9.
Securing a parking spot through ACE is the easiest and best way to park, as it guarantees you a spot in a specific lot, and you'll be unable to simply drive up to an ACE parking lot during the convention to park. Prices typically range from $10-$25 per day, depending on location. Read our Guide To Parking at San Diego Comic-Con for our tips about which lots are the best.
Will you be participating in this year's ACE Parking sale? Let us know in the comments.