We may only be a few days into June, but everyone already has July on their mind. 'Tis the season for artist and author confirmations, D&D tournaments, teasers for new exclusives, first looks at lots of new art, and so, so, so many panel announcements.
Here's what you might have missed:
Mariah Huehner had previously announced her intention to be at San Diego Comic-Con this year; she's now accepting commissions for SDCC, as announced on Twitter.
Since it's nearly 4am now, I shall post original art for sale later today. And, as I mentioned early: open for SDCC commissions!

— Mariah McCourt (@TiredFairy) June 3, 2014
Marvel Comics colorist Edgar Delgado shared a sneak peek on Instagram of the cover art for his and Humberto Ramos' new sketchbook, which is set to be released at Comic-Con: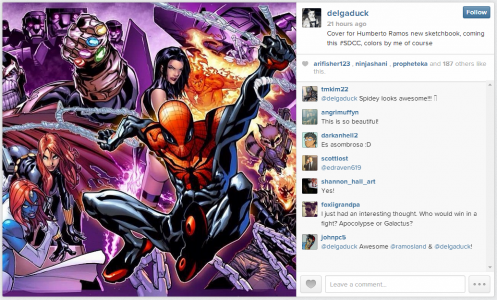 IDW comic writer Tony Chu announced on Twitter that he will have a San Diego Comic-Con variant cover, an orange foil Warrior Chicken Poyo.
https://twitter.com/themightylayman/status/473881298445279232
UDON Entertainment unveiled its 2014 Comic-Con exclusive – UDON's Art of Capcom: Complete Edition, a 600+ page hardcover book collecting over 10 year of Capcom artwork. The book features more than 80 artists' renditions of the cast of Street Fighter, Darkstalkers, Rival Schools, Mega Man, and other franchises. You can find more information about the book on UDON's press release, though there's no word yet on price.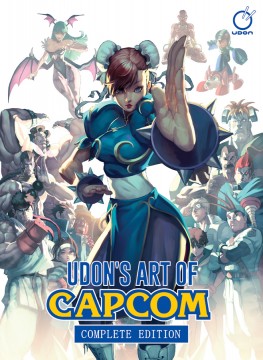 Earlier this year, we learned that Super7 would be joining forces with Funko for an exciting playset to be unveiled at SDCC – and attendees will hopefully finally be getting a look at that exclusive sooner rather than later. The toy company posted a blog on its site, urging fans to "stay tuned for details and full reveals" of its exclusives over the coming weeks. An image posted in the blog seemed to promise ReAction figures, limited edition toys, exclusive t-shirts, and limited edition prints. You'll be able to find Super7 at Booth #5245 at the convention.
Symbiote Studios, the creator of Elder Scrolls, unveiled a digital wallpaper on its Facebook that showcases part of what the company's booth will look like at SDCC.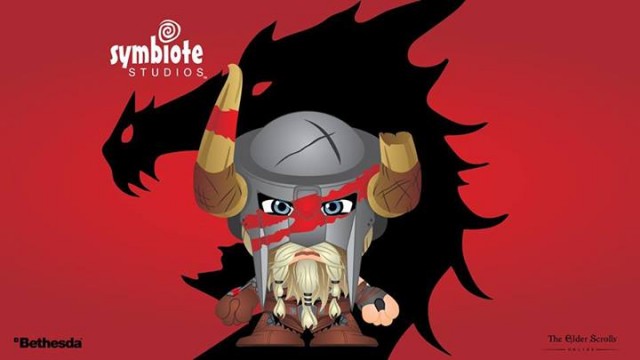 Can't wait to see what Gentle Giant will be rolling out at this year's convention, and if this year's exclusives compare to 2013's offerings? You won't have to wait much longer, as the company has posted on Twitter that it will have SDCC news for fans about four weeks before the convention.
@SDCCwiththekids @Comic_Con we'll have more SDCC news around 4 weeks out from the con 😀 -chris

— Gentle Giant Ltd (@GentleGiantLTD) June 3, 2014
A Marvel Vs. Capcom cosplay meetup will be held on Thursday, July 24 outside the San Diego Convention Center. You do not need a badge to attend. The Facebook event page will share the specific meeting location closer to the event. You can RSVP on Facebook.
Brian Winkeler, author of Knuckleheads, said on Twitter that he will be signing at the IDW booth at SDCC.
@wolfboy74 Are you gonna be at SDCC? I'll be signing KNUCKLEHEADS at @IDWPublishing! Me!

— Brian Winkeler (@BrianWinkeler) June 3, 2014
Artist Otis Frampton posted a preview of the new prints he will have available at San Diego Comic-Con on his Twitter.
New prints arrived! Just in time for Special Edition NYC and San Diego Comic-Con. #conventions #abcdefgeek pic.twitter.com/IiJFsheRb9

— Otis Frampton (@otisframpton) June 3, 2014
https://twitter.com/tmiller1212/status/473977712638320643
Comic artist Jim Zub announced on Twitter that he'll again be at SDCC on the Comic Writing/Pitching panel on Saturday morning.
Just received confirmation: @CharlesSoule and I will be talking Comic Writing/Pitching again at SDCC on Saturday morning! Details TBA!

— Jim Zub (@JimZub) June 4, 2014
Also attending the convention with a panel will be Scratch Lightning Productions, taking place on Thursday at 7PM, as the company announced its panel on Facebook.
Storyboard artist and comics critic Deb Aoki announced on Twitter that she will be on two panels this July. The first, Best & Worst In Manga, will take place on Saturday in Room23ABC at 7PM with panelists Christopher Butcher, David Brothers, and Brigid Alverson. The second panel is Making Manga in Japan with fellow panelists Jamie Lynn Lano and Felipe Smith on Thursday at 5:30PM in Room 26AB.
my 2 SDCC panels are a go! Best & Worst Manga w/ @comics212 @hermanos & @BrigidAlverson + Making Manga in JP w/ @jamieism & @FelipeTweeters

— Deb Aoki (@debaoki) June 4, 2014
SDCC panel # 2: Making Manga in JAPAN w/ @jamieism @FelipeTweeters & Lillian Diaz-Pryzbyl fr. @SparklerMonthly – Thu 7/24, 5:30 pm rm 26AB

— Deb Aoki (@debaoki) June 4, 2014
Best & Worst Manga panel at SDCC w/ @Comics212 @hermanos & @BrigidAlverson: SAT 7/26, 7 pm, Rm 23ABC! join us for manga rants n' raves

— Deb Aoki (@debaoki) June 4, 2014
Valiant Comics will also be returning to SDCC with a panel on Saturday, July 26, in room 29A from 5PM-6PM. Panelist Brian Wells announced the news on Twitter.
Just got panel confirmation @ValiantComics for #SDCC Saturday 7/26/14 5:00-6:00pm room 29A mark your calendars Partytime #Valiantfirst

— BrianWells (@shadowsip) June 4, 2014
For the 7th year in a row, attendees can attend the Annual Harry Potter Fandom Panel. This year's panel will take place on Sunday in Room 6DE, and will include panelist Heidi Tandy.
https://twitter.com/travelingheidi/status/473990074091053056
Attendees can join panelists screenwriter Evan Dickson and Damian Shannon and Mark Swift, the producers of Friday the 13th, Freddy vs. Jason, and other movies, for a panel on Thursday in Room 7AB at 8PM. Broadcast Thought announced the panel, which will be called 'Freddy vs. Jason vs. Michael! Inside the Minds of Freddy Krueger, Jason Voorhess, & Michael Myers', on Twitter.
https://twitter.com/BTdocs/status/473992844454014976
https://twitter.com/BTdocs/status/473994371390382080
Anything we missed? Let us know in the comments, drop us a line or tweet us at @SD_Comic_Con.