Television series comprise a huge chunk of the schedule for San Diego Comic-Con — and every year it seems like they become a larger and larger piece of the pie. The lines for Ballroom 20 are starting to rival even those of Hall H, and they won't be getting any shorter any time soon.
As the anticipation builds for the official announcements from networks and CCI as to which television shows will be on the panel schedule, we like to take time out earlier in the year to speculate which shows have the best chances of appearing at SDCC. We've broken up our picks into three segments, including the Broadcast Networks and Cable Networks, and we're wrapping up today with the family channels — Cartoon Network, Disney, The Hub, and Nickelodeon.
So what do we think you'll be seeing at Comic-Con this summer? Let's take a look:
Cartoon Network
Cartoon Network is always a major player during Comic-Con. Not only do they bring tons of panels to the schedule, but they also have a huge booth presence and set up great offsite events for everyone to enjoy. Just look at last year's offerings as an example. We think attendees should expect more of the same this year, with returning shows Adventure Time (which has already been announced to appear), Ben 10 Omniverse, Regular Show, Steven Universe, Teen Titans GO! and Uncle Grandpa. Goodbye DreamWorks' Dragons: Defenders of Berk, which is moving to Netflix next year. And good riddance, Annoying Orange…
But it's the new series we're most excited for. After all, isn't the best thing about Comic-Con the opportunity to see things before anyone else? Top of our list has to be Over the Garden Wall, from Adventure Time writer Patrick McHale. Based on the short Tome of the Unknown, this ten-part mini-series casts Elijah Wood in a "comedy/fantasy story about two brothers" who "must travel across this strange land until they find their way home, aided by a wise old Woodsman who gives them directions and a bluebird named Beatrice." So, basically, we're sold on anything with the words "Elijah Wood" and Adventure Time associated with them. The mini-series premieres this fall, so expect a big push at SDCC.
Another thing we're on board with is anything relating to Scooby-Doo [well, Jeremy, anyway – Ed.], especially after the awesomeness that was Mystery Incorporated. This new series takes place after the gang graduates high school (finally!) and puts them on a summer road trip in the Mystery Machine "chasing fun and adventures." And of course, monsters chasing them. The Scoobies are always a presence at Comic-Con, so expect a Sunday panel during Family Day. And say hello to Jeremy while you're there.
Sonic Boom is the new series based on the popular SEGA character, and given this has a tie-in video game to hit later this year, we think this is a no-brainer. Other candidates include The Tom and Jerry Show, which the cat and mouse duo have had a presence at SDCC in recent years; Wabbit—A Looney Tunes Production, starring the new adventures of Bugs Bunny; and Clarence, from creator Skyler Page about an "optimistic boy who wants to do everything. Because everything is amazing!".
What we'd love to see? Bring us some LEGO Ninjago: Masters of Spinjitzu or LEGO Legends of Chima, because it's LEGO and everything is awesome in LEGO world.
Show descriptions from Deadline.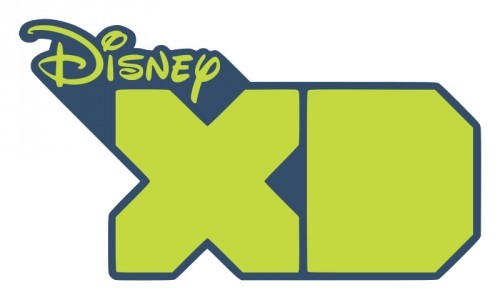 Disney
Three words: Star Wars Rebels.
On the Marvel front, Ultimate Spider-Man was announced for a third season at SDCC last year, which promised to join Spidey up with The Avengers (finally! fanboy drool!). And speaking of The Avengers, Avengers Assemble will see a second season in 2014-2015. Both should return to Comic-Con in the annual Marvel Television Presents panel, which will probably be a packed house as fans will line up for any news on the company's upcoming Netflix series. We wont, however, be missing Hulk and the Agents of S.M.A.S.H., as despite the voice cast including Seth Green, Eliza Dushku and Clancy Brown, the show was a dud and appears to have not been renewed for a second season. We could learn differently at SDCC, however.
Two more returning shows will be Phineas and Ferb and Gravity Falls, which have already announced their presence for this year.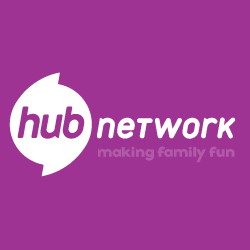 Hub Network
The Discovery Communications/Hasbro joint cable channel used Comic-Con as a springboard for its launch back in 2010, and despite some great original programming (The Aquabats! Super Show!, Transformers: Prime) and certified hits (My Little Pony: Friendship is Magic), its presence at SDCC  last year was a little underwhelming. Pony should return with a panel, but we should also expect to see the network promote the new Transformers series, which was announced for 2015.
And we already know The Aquabats! will be in San Diego during Comic-Con for a stop on the band's 20th Anniversary tour, and our friends toddland will be bringing some amazing Aquabats! merchandise to the show this year (that April Fool's post? It's confirmed to be real.). So we hope they'll return inside the Convention Center for one of their unforgettable panels, which was unfortunately absent from the programming schedule in 2013.

Nickelodeon
Korra! Korra! Korra! The rumor mill is churning about a possible season 3 premier date at Comic-Con. And judging from the show's presence and popularity in year's past – with Legend of Korra setting up panel presentations in Ballroom 20 – we wouldn't expect less than big news and big crowds.
What else does Nickelodeon have? Unless they are planning to promote some of their upcoming new live-action series, none of which have that Comic-Con appeal, the answer is not much. What they do have – SpongeBob SquarePants always has a great annual panel with Tom Kenny and others, and the Teenage Mutant Ninja Turtles animated series, which will see new episodes in the 2014-2015 season – are popular shows that should both be back in 2014.
Those three shows were all that Nickelodeon brought in 2013, but if we had to guess of any additions to that schedule this year we would have to go with The Fairly OddParents, which had an order for new episodes in the 2014-2015 season as well.
Television Graveyard
Annoying Orange (CN)
Hulk and the Agents of S.M.A.S.H. (Disney XD)
Which shows are you excited about, or what shows do you think will be at the convention that we may have left off? Let us know in the comments.