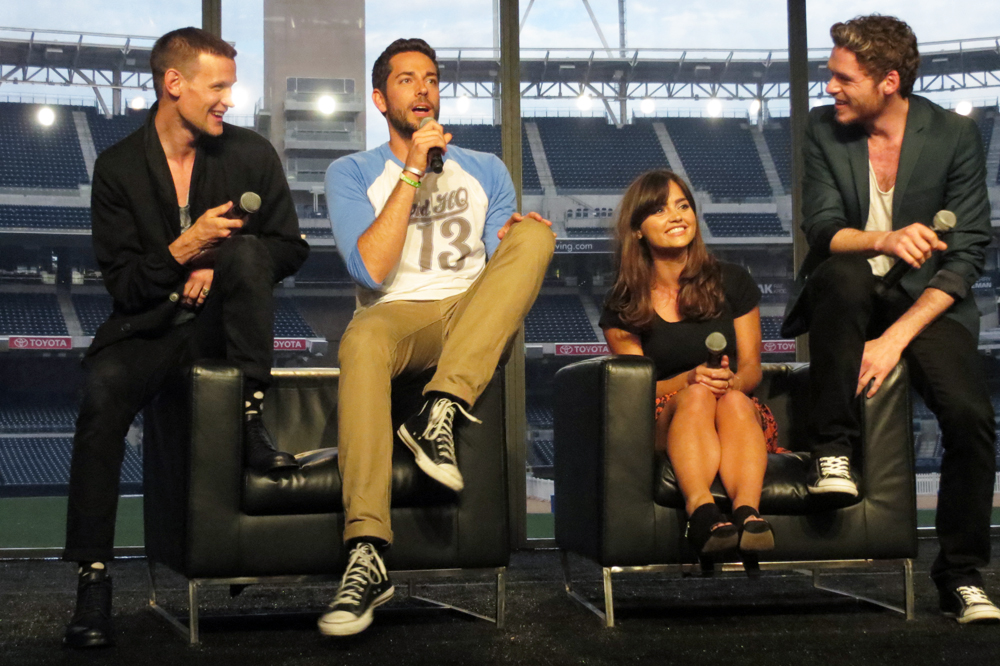 Those who have been going to San Diego Comic-Con for the last few years know that one of the most buzzed about aspects has actually been happening across the street, at The Nerd Machine's Nerd HQ, the Zachary Levi led offsite event holding smaller panels (or "Conversations for a Cause") with A-list talent, vendor installations, and more to raise money for Operation Smile and offer fans an "ultra-cool" place to hang out during the convention.
However, it's possible that we've seen the last of Nerd HQ, at least for this year.
In a recent episode of The Nerd Machine's podcast Picking Favorites, Levi was asked if Nerd HQ will be returning to the convention.

"We cannot confirm or deny that right now, unfortunately," Levi told the fan. "I will tell you that our intentions are very yes, they are always very yes, but as many of you have witnessed through even helping us to put it together last year, it's a monster. It's a beast. And there's a lot of things that constantly are flying at us and trying to war against us for its existence. So, you know, life and finances and sponsorships and all of those things, it's really tough. But that said, we are always wanting to bring it to you. So as soon as we have any more concrete information, you can guarantee that we'll be shooting it out to you."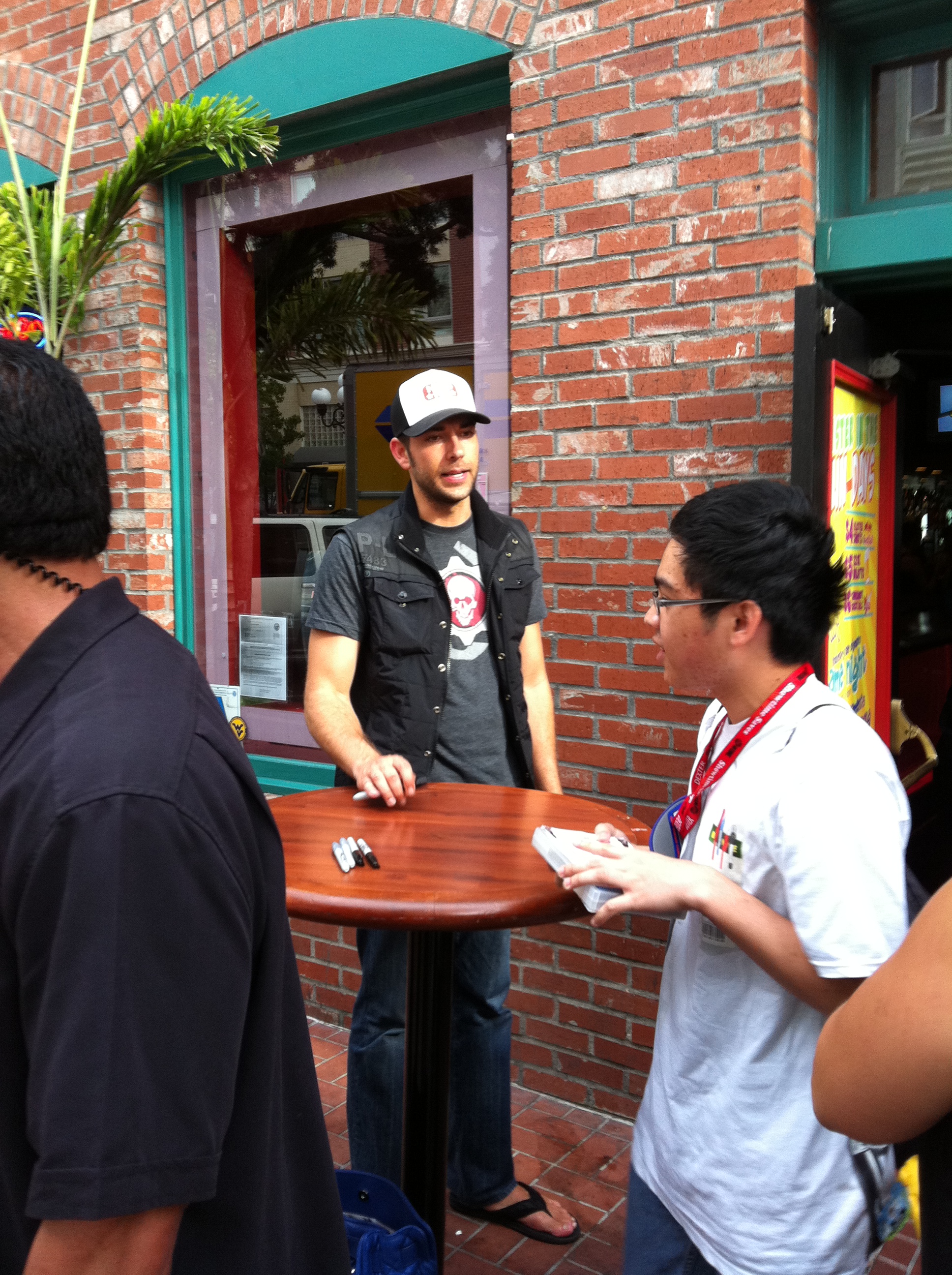 David Coleman, co-owner of The Nerd Machine, added, "I promise [that] we are actively pursuing the opportunity to do so. We're trying, guys. We're trying."
There's no question that Nerd HQ is a favorite among attendees – with several people traveling to San Diego every summer just to attend that event. But in spite of the growing popularity, it's been met with financial problems, as Levi explained to us last year. Because the money made from the star-studded panels goes to Operation Smile, he uses money both from sponsors and his own funds to keep the event running every year. That model though doesn't always work as hoped.
According to Levi, most companies don't finalize their Comic-Con budget until much closer to the event, making it difficult for them to commit to Nerd HQ during the time of the year when down payments for venues and other expenses are due. For that reason, Levi has been paying for parts of the event out of pocket for years.
"It's a major undertaking to put on something like Nerd HQ," Levi told us last year. "I would get reimbursed from sponsors closer to the event or after the event, and the first couple of years, it essentially worked. We essentially broke even. But [2013] was not very kind."
And if 2013 wasn't kind, then 2014 was perhaps even more difficult. Levi put out a call to fans of the event, dubbed #IWantMyNerdHQ, to help him put on the event by crowdfunding the revenue needed. The hope was to raise one million dollars to cover all expenses, to put on a bigger, cooler event than ever before.
Fans chipped in, and were able to raise $336,784 towards Nerd HQ — which fell considerably short of what the Nerd HQ team had hoped, and the crowdfunding campaign also attracted some negative reaction from some groups of attendees. Still, Levi managed to find sponsors again, and the event went on as planned.
On a Ustream fan Q&A about the crowdfunding campaign last year, Levi stated that he hoped they "never have to crowdfund this thing ever again" and that they can "woo" enough sponsors in future years to cover the full cost of the event. However, with the fate of Nerd HQ up in the air for 2015, it's possible that they may do another crowdfunding campaign.
What they really want to focus on, though, is what the event is really about — bringing fans together and raising money for Operation Smile.
"The main priority is to give you guys an event that you love," Levi said in that same Ustream last year. "That's my main priority.  If I was in this for the money, I would have stopped doing it after the first year, when I didn't make any money. But that's not why I do it. I do it because I really believe that it means something to the world."
"I want people to remember that people came together as a nerd culture and helped a bunch of kids. That's what I hope people remember," Coleman said on the Picking Favorites podcast.
The duo seemed hopeful about being able to pull together Nerd HQ this year, telling several fans on the podcast that they hoped to see them in San Diego.
[UPDATE] The Nerd Machine has tweeted that "all is well" and that they're hard at work on bringing the event back:
Nerds, all is well. We are working hard to bring you #NerdHQ 2015. Please be patient as we work out the details for this year.

— Nerd HQ (@thenerdmachine) February 4, 2015
In the event that they aren't able to pull together funding, though, Nerd HQ will be deeply missed during this year's Comic-Con.
You can listen to the complete podcast, with the relevant soundbites starting around the 13 minute mark:
[soundcloud url="https://api.soundcloud.com/tracks/189016791″ params="auto_play=false&hide_related=false&show_comments=true&show_user=true&show_reposts=false&visual=true" width="100%" height="450″ iframe="true" /]
Would you miss Nerd HQ if it wasn't at San Diego Comic-Con this year? Let us know in the comments.