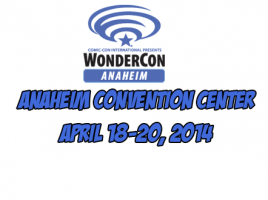 WonderCon is just a day away. It's also the first year we've formally covered the sister convention to San Diego Comic-Con, and as a result we've built up a nice selection of guides, information and other essentials for our readers to use when trekking the halls of the Anaheim Convention Center this weekend.
In typical fashion, just like we do with SDCC each year, we've compiled all the posts you need to read before the start of the convention tomorrow. Start reading…
Coming to WonderCon? Let us and our readers know in the comments. Hope to see you there!